新闻
VISIT FROM INDEPENDENT UNIVERSITY OF BANGLADESH (IUB)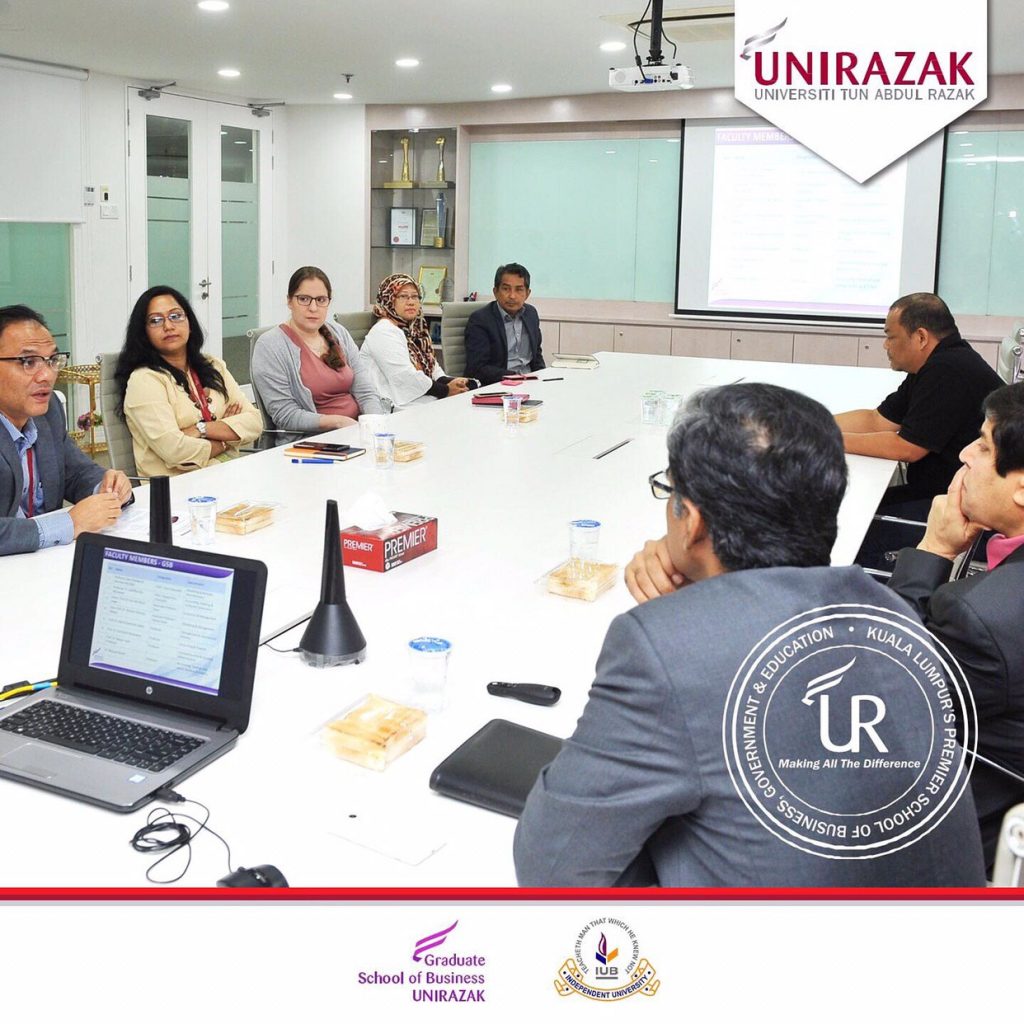 UNIRAZAK had the pleasure of welcoming Professor and Head of Economics Department, Independent University of Bangladesh (IUB), Prof. Aminur Rahman, in a purpose-built visit recently, with the office of Deputy Vice Chancellor, Prof. Dr. Zulkifflee Mohamed, as well as the University's Chief Operating Officer, En. Mohamed Fairuz Mohamed Noor.
The meet is a follow-up from UNIRAZAK's official visitation to IUB in April of 2019, in a special delegation to Dhaka, Bangladesh, led by Vice Chancellor, Prof. Datin Paduka Dr. Samsinar Md Sidin, along with Dean of Graduate School of Business, Assoc. Prof. Dr. Gazi Md Nurul Islam.
UNIRAZAK and IUB are looking to realise mutual objectives that include the mobilising and upsizing of international students at both institutions and the possible collaboration in areas of graduate studies, which encompasses PhD and MPhil as well as other postgraduate programmes, through academic-oriented and collaborative research initiatives.
In an effort to continuously align ourselves with the best practices within the higher learning industry, both at domestic and international scale, UNIRAZAK and IUB are also exploring the possibility of expertise and knowledge-based exchange programmes for students and fellow academic members.
Established in 1993, IUB is the leading private university in Bangladesh and a full service-oriented university, with an explicit focus on research and global partnerships.