新闻
UNIRAZAK and Pearson Education Collaboration Creates New Accounting Pathways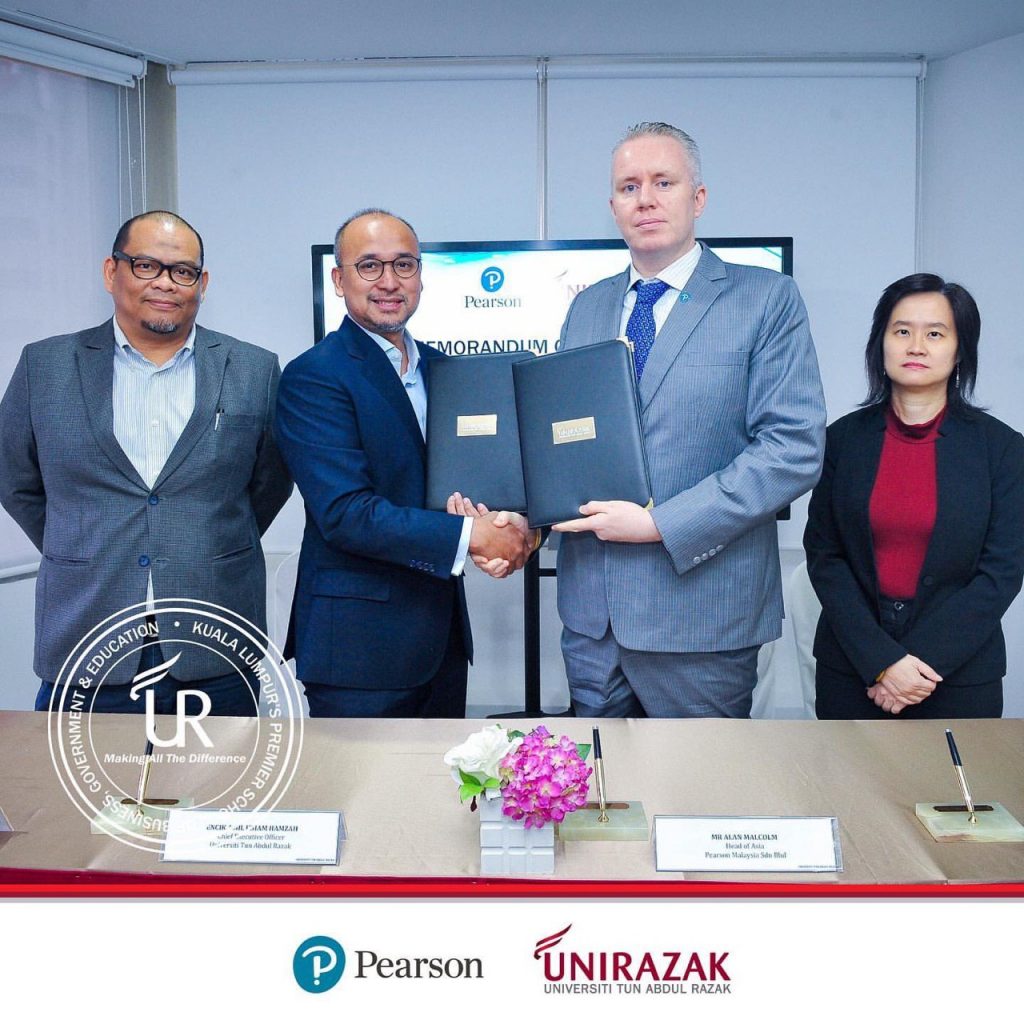 At UNIRAZAK, we believe that acquiring knowledge is as important as the application of knowledge.
Acting on this belief, UNIRAZAK had inked a Memorandum of Agreement (MoA) with Pearson to provide pathways for diploma students of Accounting; and Accounting and Finance, London Chamber of Commerce and Industry (LCCI) to pursue a bachelor's degree at our University.
The MoA was signed by En. Amil Izham Hamzah, Chief Executive Officer of UNIRAZAK and Mr Alan Malcolm, Head of Pearson Asia; and jointly witnessed by En. Mohamed Fairuz Mohamed Noor, Chief Operating Officer of UNIRAZAK and Ms Ng Boon Teen, Country Director of Pearson, Myanmar and Malaysia Qualifications, in the presence of other guests.
Pearson LCCI students will now be able to choose from four purpose-built pathways with varying entry and credit transfer requirements when they enroll in the second academic year at UNIRAZAK; and upon graduation, will receive professional accreditation by globally renowned CPA Australia in addition to a Bachelor of Accounting (Hons) degree.
The pathways will allow students to have more agency on the choices they have with their studies and help boost employability when they graduate.
Pearson is one of UK's largest awarding body, offering academic and vocational qualifications that are globally recognised and benchmarked. With the official signing of this MoA, UNIRAZAK is the only university in the Asia Pacific region to offer such a programme.