新闻
Incubation for the Doers, Creators and Civilised Rebels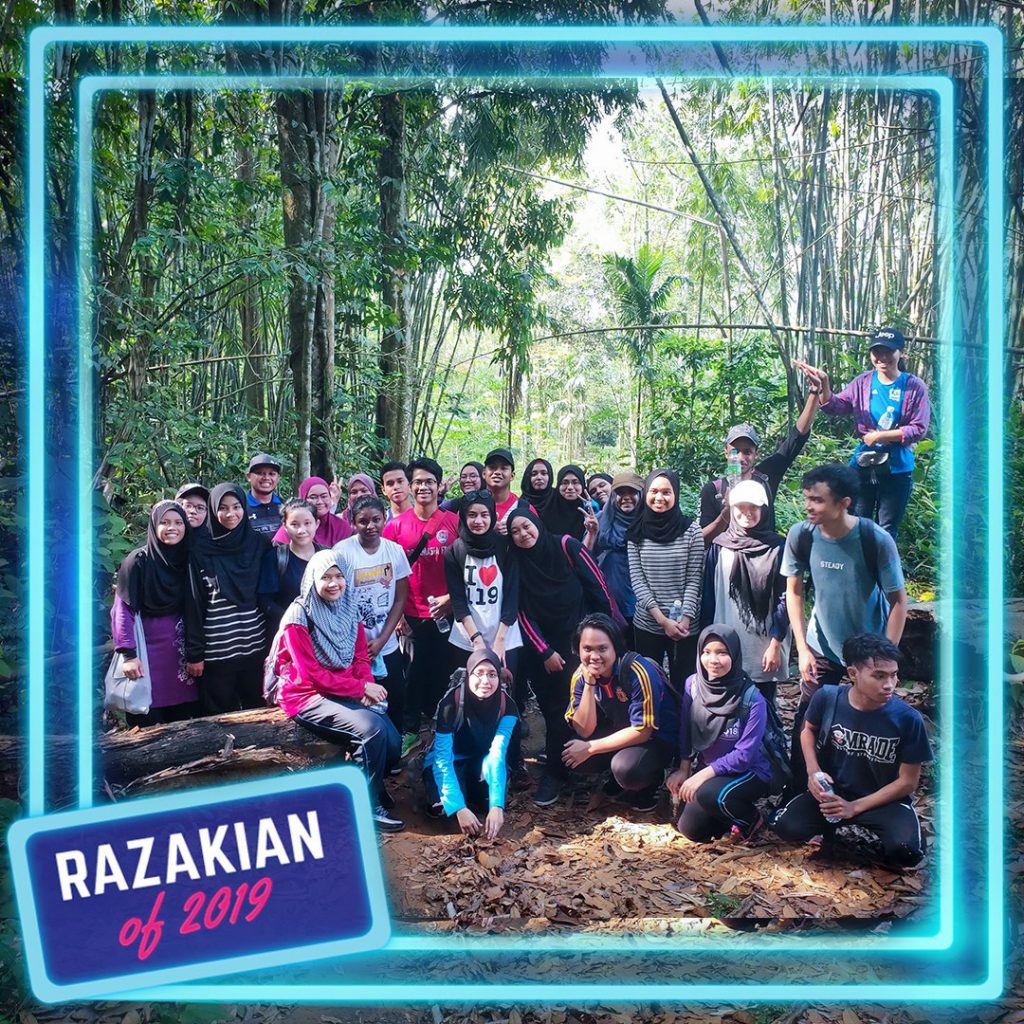 UNIRAZAK welcomed its new Razakian students who enrolled for the 2019 March intake recently which began with their registration at The Commons, Level 9. The registration day also marked the commencement of UR Freshers' Week (URFW) 2019 with the orientation theme, "Incubation for the Doers, Creators and Civilised Rebels" and its official song 'This Is Me' from the wildly popular film, The Greatest Showman.
URFW was launched with a special session by Chief Executive Officer of UNIRAZAK, En. Amil Izham Hamzah alongside Vice Chancellor, Prof. Datin Paduka Dr. Samsinar, where the Freshers had their debut to all things Razakian and received their orientation kits packed with fun-filled merchandise from UNIRAZAK and part of URFW sponsors; a Razakian of 2019 tee, a lanyard, a notepad, stationaries, a RealMe water bottle and MAMEE snack items.
The week was loaded with a variety of activities which started on campus. In UNIRAZAK's effort to promote urban mobility, the Freshers had a go at riding escooters provided by Beam around campus. The Freshers also had fun competing against each other during a Talent Time programme with Student Enrichment, Experience and Services (SEES).
URFW received a surprise visit the following day from Deborah Henry, former beauty queen turned dedicated humanitarian and champion of education for marginalised and disadvantaged communities who shared with Razakians of 2019 her passion for sustainable education and the life experiences that had shaped who she is today, among others.
Razakians of 2019 continued their week with some outdoor adventure as they journeyed to Sungai Lepoh, Hulu Langat, Selangor. Wall climbing was their first activity and a first time for some. The Freshers had a chance at testing their resilience and warrior spirit as they explored nature's wilderness the next day during jungle trekking, after an eye-opening session on orienteering as well as basic survival skills from the outdoor crew and Razak Rangers. The jungle trekking activity also saw the Freshers cooking up their own lunch in the woods before taking a swim and relaxing by the waterfall.
URFW wrapped with a short closing ceremony at the campsite by Asst. Prof. Dr. Zuhaili Akmal Ismail, Chief Students Experience Officer (CSEO) before the Freshers headed back to campus. Our thanks to everyone involved in making URFW 2019 a success and to Branding and Communications Department.