新闻
Illuminating the Spirit of Giving this Ramadhan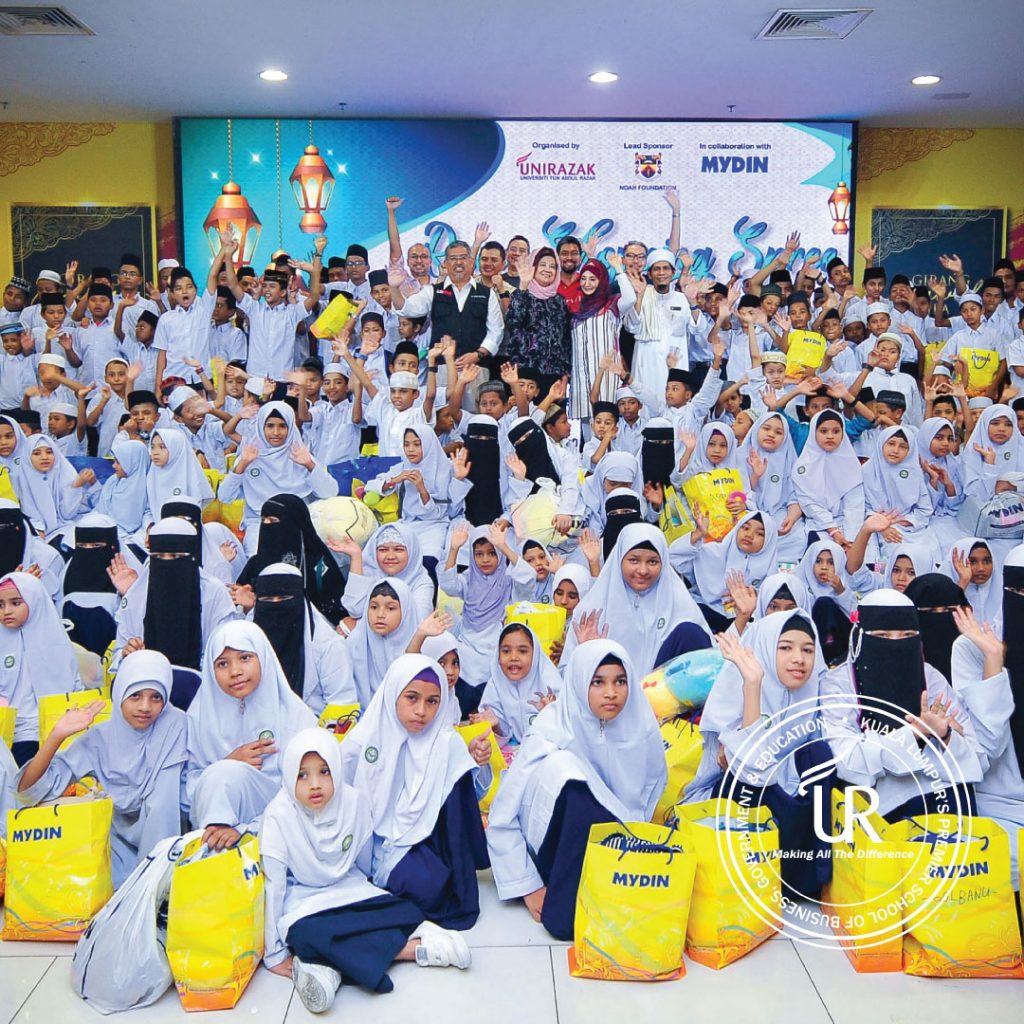 UNIRAZAK in collaboration with Noah Foundation and Mydin Malaysia brought smiles to a total of 257 refugee children during our annual Raya Shopping Spree at Mydin USJ Wholesale Hypermarket in Subang Jaya.
With the shared beliefs that every child deserves to feel loved, cared and valued especially during one of the most anticipated festivities in the Islamic calendar, the initiative saw children from Madrasah Hashimiah and Rohingya Community School enjoying a care-free day as they picked and chose for themselves their own Hari Raya essentials, with the help of fellow Razakians as well as other volunteers.
The event saw the attendance of En. Amil Izham Hamzah, Chief Executive Officer of UNIRAZAK; Datin Paduka Dr. Faridah Abdullah, Chairman of Yayasan Noah; Hanis Tun Hussein, Trustee of Yayasan Noah; Dr. Mohd Daud Sulaiman, President of Malaysian Relief Agency; Ustaz Al Hafiz Hashim Kassim, Founder and Principal of Madrasah Hashimiah, as well as representatives from the institutions mentioned.
Madrasah Hashimiah is a community boarding school founded by its Principal, Ustaz Al Hafiz Hashim focusing on tahfiz (Qur'anic memorisation and studies) as well as formal education while Rohingya Community School is a regular education school, wholly managed by Malaysian Relief Agency – both schools were introduced specifically for the protection and nurturing of refugee children.
As the lead sponsor, Noah Foundation's contributions to the Raya Shopping Spree amount to a total of RM51,400. Each child was given a spending money of RM200 for their shopping excursion. Mydin also generously provided a special discount for the items purchased in support of the event.
This is the fifth time UNIRAZAK had joined forces with Noah Foundation and Mydin Malaysia for this initiative, to play our part as a socially responsible institution by empowering Razakians to make good use of this platform to give back to the community.