新闻
Unity in Diversity Talk by Mr. Shah Kirit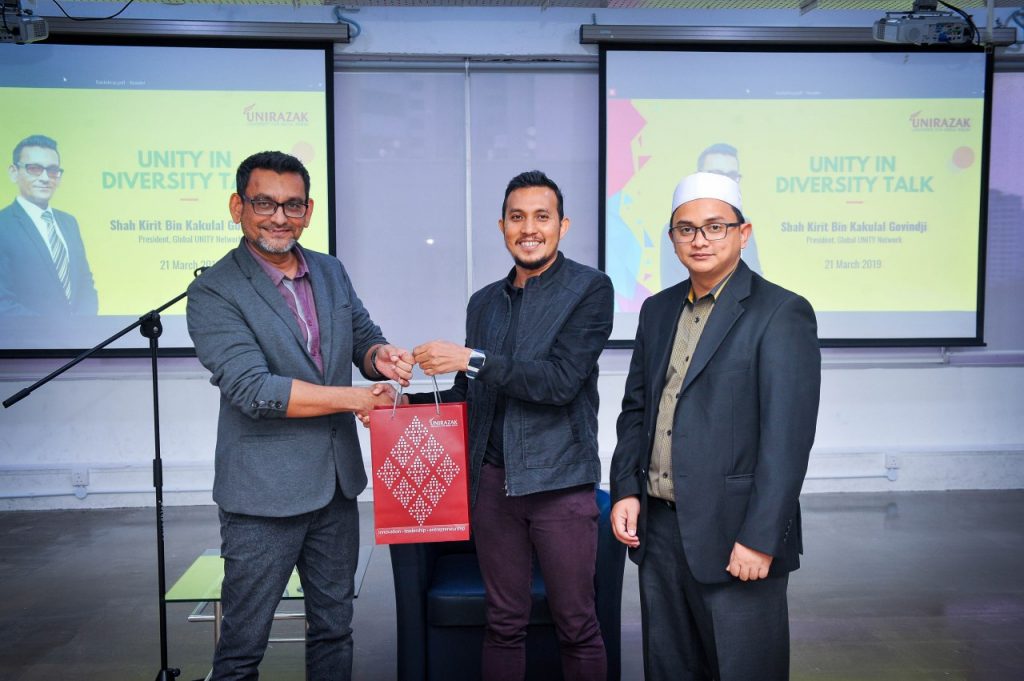 UNIRAZAK on 21 March 2019 held a special lecture through its Student Enrichment, Experience and Services (SEES) entitled "Unity in Diversity" by Mr. Shah Kirit Bin Kakulal Govindji, President of Global UNITY Network and Committee Member in Promoting Understanding and Harmony among Religions, under the Malaysian Ministry of Justice from 2010 to 2015.
Aimed to encourage interfaith and multicultural friendships as well as to promote social unification particularly at UNIRAZAK, Mr. Shah Kirit touched on the importance of respecting cultural and religious diversities by embracing the commonalities in human values and the need to empower each other regardless of our backgrounds or the notions and philosophies we subscribe to.
The event saw the attendance of about 50 students and 8 personnel of UNIRAZAK who all came with an open mind to broaden their perspectives on issues and scenarios that relate to unity, in Malaysia and around the world. The input from Mr. Shah Kirit was highly insightful to students on matters pertaining to diversity and inclusion.
Kudos to everyone involved and may this be the catalyst for more engaging dialogues that empower understanding and enlighten our many communities.